Section Three - Platforms, impact on society
A story about the impact of platforms like Uber and Airbnb (13 minutes)
In section one we invested some time in crafting a definition of platforms. We looked at architecture, categories, characteristics and mechanisms. Now, it is time to look at two examples: Uber and Airbnb. Admittedly, they are not the most likeable platforms, but they are very large, so they make great examples.
Uber
Uber was founded in 2009 by Travis Kalanick. The history, spectacular growth and various parts of Uber can all be found online. Here, we are concentrating on the Uber service in the Netherlands. This service is sometimes labelled as something from the sharing economy, but it really is not.
Uber in the Netherlands is a product-service platform.
In the Netherlands, Uber drivers comply with the rules and have the correct permits. Uber ensures that supply and demand are matched. This has a number of advantages and disadvantages and a number of consequences that are neutral. Let's look at them.
But first, we start with a short Uber commercial (4 minutes):
As we have seen in the video, Uber is convenient and Uber is cheap. This is from a consumer perspective. Now let's look at some examples of the broader impact on society.
Quick question: Can you name benefits, cons and neutral impact on society? Write them down, discuss them before reading the text below.
Positive impact of Uber - examples
Every time Uber appears in certain countries, areas or cities, the number of complaints about existing taxi services decreases;
Existing power blocks are unravelled;
Uber offers an opportunity to earn money or to work as a freelancer;
Uber leads to competitors with different, sometimes better business models, for example Lyft;
Uber is a prelude to thinking about new modes of transport. For example, in theory it is possible to link Uber with all its data to public transport. A different approach to traffic jams and the use of public transport is possible;
Uber and similar services are great for users (as we have seen in the video - convenient and cheap).
In 2015 Uber even had a kitten delivery service. If that is positive is up to you to judge (3 minute optional video):
Neutral impact of Uber - examples
Uber and similar services have a lot of data. This has high public value. However, it is not clear if and how this data can and will be shared with public authorities. Therefore, some steps cannot be taken, such as better public transport or traffic in a city;
The concept of trust changes completely. While confidence is decreasing in institutions (police, banks, municipalities) it is increasing in each other. After all, would you have thought that people would hitch a ride with a stranger en masse? Uber ensures, through reputation systems (which can be criticised), that other forms of trust arise;
There is pressure to adjust regulation. Thanks to new players, new rules suddenly have to be considered. This reflection often occurs ad hoc because it lacks empirical insight. It is often difficult to understand how and how often platforms are used. Platforms are hiding behind, oh, irony, privacy rules - and, of course, this information is sensitive when it comes to competition;
Prices are not determined by the driver, but by an algorithm. There is no autonomy for the driver (there is no cheaper price for an old woman). On the other hand: an old lady using Uber may also be far-fetched;
You can only properly regulate the platforms if you have a vision for innovation. What don't you like and what do you like about it?
Negative impact of Uber - examples
Uber (and similar services) are losing big money. Uber is backed by money from venture capitalists and focuses on growth. This is often called value creation but it can also be seen as unfair competition;
In Finland, for example, there was a competitor called Kutsuplus, built by the government, which had a cost price that was three times more expensive than Uber. Maybe this was partly due to Uber being more efficient, but also because Uber delivers services way under the cost price. Every ride costs Uber money.
Uber does not take the responsibilities that a taxi company does when it comes to employee insurance or medical expenses. The freelancer construction is sometimes bizarre. For example, Uber described its drivers in California as non-essential. They were not employees, whatsoever. There are a lot of lawsuits on this topic. Do these services get away with seeing themselves as mediators?
Tax is usually not paid in the country where the service takes place or the product is sold. Most of the time, tax is not paid at all;
Uber is 'opaque.' The rules on the basis of which drivers are assigned, customers are picked up, and prices are set can only be understood by analysing the results. Uber does not communicate about it, and changes it all the time. In this way there can be racism (there are stories about it), because, for example, the driver can see the ethnicity of the customer and refuses service. On the other hand, the driver does not see the length of the trip beforehand. This changes all the time. Remember Uber has a worldview which is coded in the platform;
Uber is a company that takes all kinds of liberties that an old-fashioned taxi-company would not get away with. Suppose you have to choose: be run over by a 'normal' taxi or an Uber? What do you choose?
In America, Uber has caused enormous disadvantages for drivers with a taxi medallion. The pension for cab drivers has sometimes become worth 250k less because of Uber, a company that has never made a profit.
Ripple effects
In the examples above we mostly looked at the direct impact of Uber (and similar services). However, large platforms like Uber have all kind of ripple effects which are also very interesting. You could ask questions like:
Uber claims that people in poor neighbourhoods use Uber to go to work. Is this true?
Uber says it leads to much less traffic in and around busy cities;
Other sources claim Uber and similar services drive people out away from public transportation and add to traffic congestion;
What is the impact on economies?
What is the impact of having a large workforce of gig-workers?
It is still too early to answer these questions with authority, also because Uber does not share (all) data with researchers, but these questions become more and more important as we also see services emerging like Uber Delivery (parcels) and Uber Eats (food delivery).
Meat-based algorithms
Finally, it's good to note that Uber isn't (or wasn't) a likeable company. There are countless stories of law breaking, misogyny and macho culture. This sounds maybe a bit off-topic, but it really is not. Remember, a platform is a coded worldview. Maybe that is why Uber Black (a premium service) offers the opportunity to 'mute' the driver by pushing a button.
Maybe that is why some Uber drivers feel like meat-based algorithms. The Uber app tells them who to pick up, when, and the route to take. The app tells them what they can charge and whether they are allowed to talk. The app gives them points and pointers to improve the points. The app controls the driver. The driver cannot speak back, only obey.
The driver is a meat-based algorithm.
Quick Question: Do you know what is the longest Uber ride ever?
Quick anwer: The world record of the longest Uber ride ever goes to a driver that drove 2256 miles or 3361Km. The driver drove a YouTube celebrity, MrBeast all the way from North Carolina to California. The driver made a profit of $4100 and MrBeast gave him a generous tip of $5,500. The incident took place in 2017.
Airbnb
A company with many more ripple effects is Airbnb, so let's look at this company next. Again, we look at the disadvantages, the neutral impact and the cons.
Airbnb, named after the founders' air mattress, was founded in 2008. Unlike Uber, Airbnb has produced a lot of ripple effects. They are, therefore, more prominently reflected in the advantages and disadvantages below. The matters that also apply to Uber are not included below.
Quick question: There are only a few countries in the world where Airbnb is not available.Can you guess which ones?
Positive impact of Airbnb - examples
Airbnb offers a cheap option for the customer (although some research has shown that often this is not true);
Also, the quality of the accommodations is often better, especially for families;
Airbnb is good for the landlord. He can earn extra income with space that is (temporarily) vacant;
Airbnb has the potential to mean a lot in the sharing economy with the idea that people get to know each other better (if you rent a spare bedroom);
The service leads to more tourism and thus to more money for a more vibrant city;
In a number of cases Airbnb has contributed to the improvement of not so good neighbourhoods due to the influx of tourists;
Neutral impact of Airbnb - examples
Again, some remarks about trust, empirical data and the vision on innovation (see Uber);
The rented rooms must comply with the same laws as hotels, but who is going to check that?
Public interests are not automatically guaranteed. The algorithms are amoral;
Negative impact of Airbnb - examples
A lot of research has been done showing that the economic costs of Airbnb are higher than the revenues;
Airbnb is not inclusive. It does not promote equality. Those who have, benefit much more than those who do not have (if you have property in an expensive neigbourhood, you can rent it out);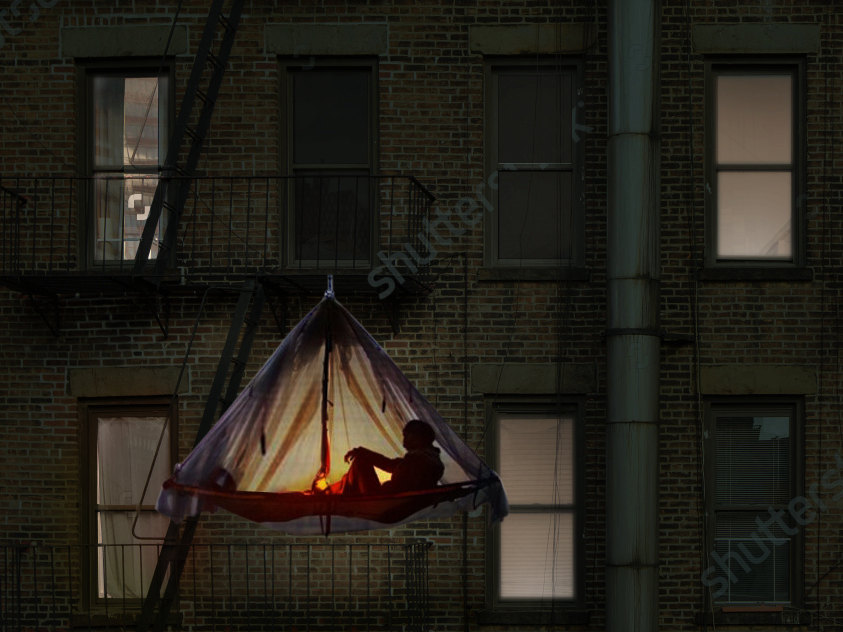 (Solution from UV Production House)
Living in a city is becoming more expensive. That is good if you already have a house, but it is not good if you want a house;
As said, inequality continues to increase. Rich people get richer, people with less money are driven out of certain properties or neighbourhoods and/or cannot buy a house (gentrification);
Like Uber, Airbnb has a coded worldview which is opaque. They don't tell you how much they rent out, they do not give data to the city. The reason they give is privacy. The reality is probably fear of the network effect (landlords going to other sites). That is why they keep the data to themselves;
There are further ripple effects such as atmosphere in the city ('Disneyfication') and increased flights, because there are more (cheap) accommodations everywhere, which in turn is bad for the environment;
There are stories that Airbnb is much more difficult for black people to use, because they are ignored by property owners. There is even a Noirbnb;
No tax is paid by Airbnb in the rental country, but there is no control over the landlords either (local governments often organise that themselves);
The hotel industry is getting hit in some regions. With the taxi industry a lot of people said that the taxi companies needed to innovate (so, thank you Uber), with the hotel industry it is a completely different story.
The examples above mean that the pros and cons can be very different for different people and groups. Platforms make it perfectly clear why a good insight into the stakeholders is so important. Are you a home owner? Or a tourist? Or are you looking for a house? Do you live in the city? Which neighbourhood? Are you the municipality? And so on. And often you have multiple roles. Sometimes you will enjoy gentrification, other times it will be terrible.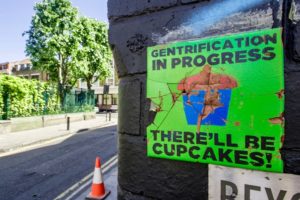 In section five, we elaborate on the role of the stakeholders, using the platforms as an example. But now, now that we have identified all the pros and cons, we will take a look at the future and possible solutions in section four.
Take aways from section three:
Platforms have a lot of influence on (parts) of society;
There are way more people affected than only the supplier and user of the service.
You can be affected even if you are not an user;
Government is often slow to react, because most platforms do not ask for permission and are not transparent;
Whether the cons outweigh the disadvantages depends upon who and where you are;