Section Nine - Data is in the box
A story about looking at the past to solve problems (1 minute)
The classic data analytics model
If you read about data analytics you often see a picture that looks like this: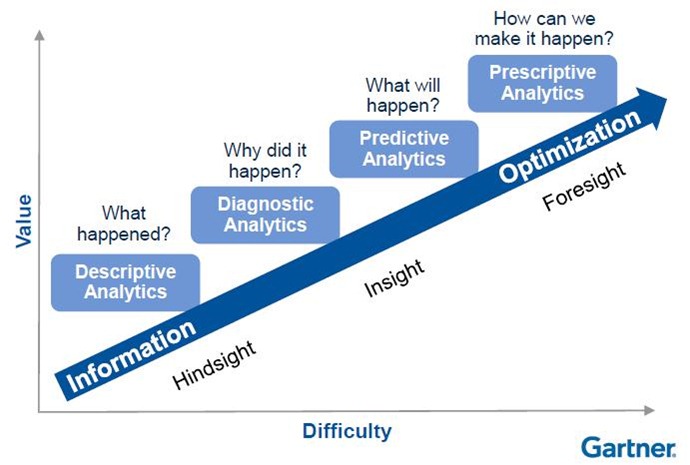 There are four stages:
Descriptive analytics (what happened?);
Diagnostic analytics (why did it happen?);
Predictive analytics (what will happen?);
Prescriptive analytics (how can we make it happen?).
We already know that there are a lot of issues here, but let's say that we have managed to avoid most pitfalls. Do we really think we can predict or even prescribe the future? Do we think we can solve problems? Create a better future?
Maybe.
Out of the box
But only if the future is largely similar to the past. If the system remains more or less the same.
If major changes are needed in the system (think of climate problems, terrorism, inequality, migration, mobility, etc.), then something completely different than data is required, namely imagination.
The really complex, systematic problems require thinking out of the box. Just looking at the data means that you are by definition in the box. Of course you can look at the data, be inspired AND use your imagination, but that requires a flexible mindset!
Take aways from section nine
Data can only predict the future if it is largely like the past
Complex, systematic problems need more than data, namely imagination.